Paranoiptikum
project for two performers, live music (voice, flute, Bb clarinet, violin, cello and two sets of percussion + conductor), electronics and light projection
(2013) 36'
Paranoiptikum is a fictional space in which a man who lives his life through his diary entries of fictional characters undergoes a fateful transformation. When the paper sheets fall into the hands of strangers, they become these characters and the man loses his fictional world. With his writings in the hands of others, will the man finally have a chance to really live?
This project was intended to go with physical movement by performers. We worked with performers together to find specific expressions of movement and prepared simultaneously the music and electronics to create the feeling of Paranoiptikum.
Performers: Lukáš Karásek, Florent Golfier
Premiered May 2013: Orlí Street Theatre, Brno, Czech Republic.
Description from catalogue:

Searches… Lost and surrounded by noise tries to listen for his own voice. Looks for himself.
The incessant stream of the encounters which have not become.
The idea of himself is ephemeral. Something inside scratches on live tissue, climbs out. Tight mystery. Other possibilities of his life… Fateful transformations.
Resists disintegration, scratchy decomposition, being depressed.
Slips. Boundary disappears.
texts: Darina Žurková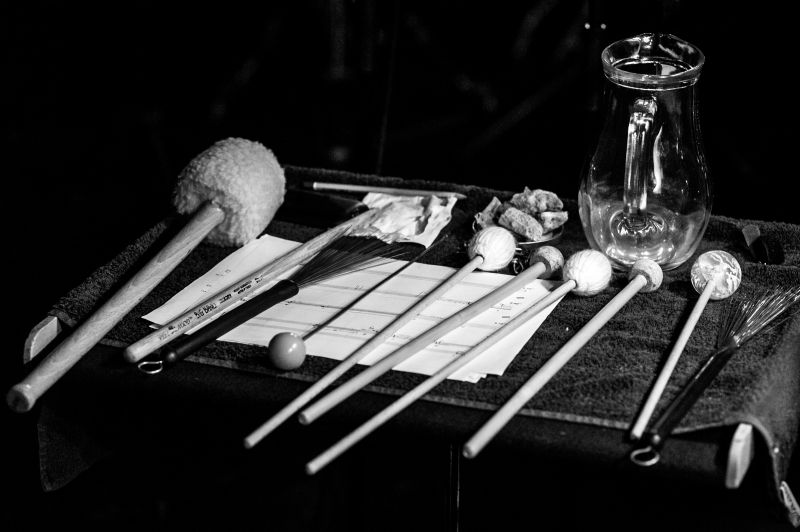 photo by Adam Kencki